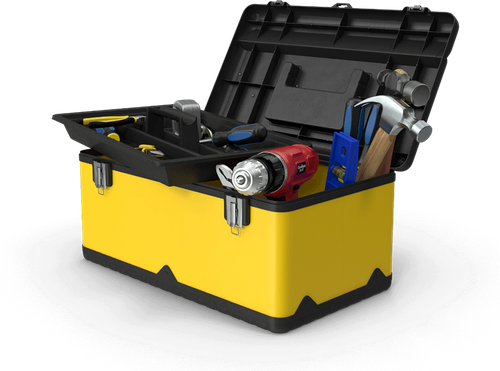 Our Services
Find services for your home or office with a secure and simple tool, Mender App. Instantly connect to dozens of home service professionals. Make a confident choice by browsing through reviews before making your final hiring decision. The possibilities are endless, let's take a look at the services we offer.
Children & Elderly
Securely hire a babysitter for your children or a caregiver for an elderly loved one, with ease. The Mender App will help you to find services that you need, when you need them. We know that choosing a caregiver for someone you love may feel overwhelming and that's okay. With the use of our app, you can read real reviews from real people and directly contact the provider you choose before their arrival. Through our app, get connected with:
Babysitters

Nannies

Caregivers for the elderly
Hire a caregiver today!
Clothing Services
Use our app to find services you need, at rates you want. When you sign up for Mender App, you can instantly access our network of dozens of professionals who are eager to assist you. Our professionals have experience in:
Sewing

Clothing design

Laundry services

Custom apparel
No longer do you have to watch DIY videos or find a trusted friend to get your clothes repaired. With Mender App, find clothing services and get back to looking good! There's no need to wait, connect with a talented clothing provider now!
Wellness
You deserve to feel well, consistently. Check out our wellness services to gain access to providers who offer:
Counseling

Massages

Personal training

Health coaching
It is crucial that you take care of yourself, and that is exactly the goal of our mental health and wellness services. Sign up for Mender App today to find the services that you need, when you need them! With just a few clicks, find providers in your area who can help make you feel better, day by day. We look forward to connecting with you!
Food Lovers
Are you a food lover? Find a service with our app that will encourage you to further explore your unique palette. Sign up and gain instant access to local:
Caterers

Nutritionists

Personal cooks
Seamlessly plan a party with a professional caterer, clean up your diet with a licensed nutritionist, and enjoy relaxation with a personal cook. Read reviews about our food providers today!
Learning Center
Take a look at our diverse learning center services to gain access to:
Guitar lessons

Math tutoring

Piano lessons

Portuguese tutoring

Singing classes

Spanish tutoring

Swimming lessons
This is beneficial to our customers and app-users because it gives them a wide range of services to choose from, all within the convenience and security of our app. With the Mender App, you can find everything you need for your home or office, quickly and easily. Learn on your own terms and find a service from a reputable provider now!
Business Professionals
Need a business professional? Use our find services app to connect with:
Legal professionals

Photographers

Videographers

Website builders

Computer repair technicians
Whether you are starting a brand new business, or looking to find a service provider for an existing business, the Mender App provides quality, reliable services that you can trust. Sign up today and find the right professional for your needs!
Pet Services
Securely use the Mender App to gain access to local veterinarians, dog sitters, and dog walkers. Here at Mender, we understand how hard it can be to find pet services, which is why we've made it simple for you. Whether you need a vet or simply want your furry friend walked, find everything you need in one place. Through our app, connect with:
Animal hospitals

Dog groomers

Dog sitters

Dog walkers
Find a provider you can trust with just a few clicks, browse our pet services providers now!
Mechanics
On the hunt for a mechanic? Find services from trustworthy providers on the Mender App. Our providers offer car detailing and car mechanic services. Helping to make sure your car looks and feels good. Through our app, you are able to connect with:
Car detailing services

Car mechanics

Auto electricians
Instead of having to do your own research, causing stress from having to deal with your car, find a mechanic through our find services app. Check out our providers now and find a mechanic
Home Services
Find services for your home with our home services network that offers:
Assembly

Carpenters

Housekeeping

Electricians

Handyman

HVAC

Junk removal

Lawn yard

Moving

Plumbing

Pool care

Roofing

Trim and molding

Wall
Often times, we default to DIY when it comes to home improvement and find services. But the reality is, we don't all have time to find the right help, or figure out what we need ourselves. With Mender App, find a wide range of home services providers all in one place. Enjoy instant connection to home service professionals with the use of the Mender App!
Beauty
If you're looking for a beauty professional that has outstanding reviews and is close to your location then you've come to the right place. Check out our find services app to explore:
Nail technicians

Brow & lash technicians

Spray tanning

Body care

Skin care

Haircutting
Utilizing our beauty services for your beauty needs is easy, safe and efficient. Our app is unique in the way that it connects you to hundreds of beauty professionals in your area. Whether it is a manicure or a full body spray tan, find the right service for you today!
On Your Own Terms
Hire help on your own terms with the Mender App. Contact professionals securely and quickly, see if they're available and ready to work, get multiple quotes, and so much more. This will be beneficial to you and your company, because:
You won't have to deal with the hassle of going through multiple providers

You'll find services that are affordable and fit your needs

Choose a professional that has great ratings and reviews
Find the services you need today, sign up now!
We understand that we covered a lot of services above, but the Mender App makes it easy to find exactly what you need. Whether you're looking for a mechanic, a personal cook, or any other home service provider, our find services app makes it simple and convenient to find the right professional for your needs. So why wait? Sign up now and start searching today!
Do you have a licensed business that does bigger jobs, or are you a small company with a service to provide?
Join our expanding network of professional providers.