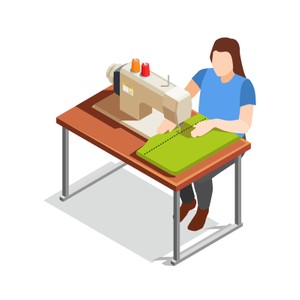 Sewing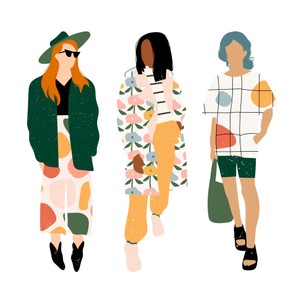 Clothing Design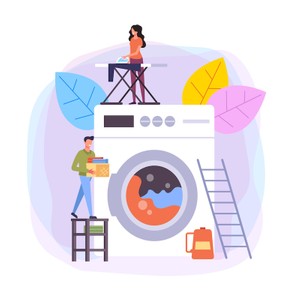 Laundry Services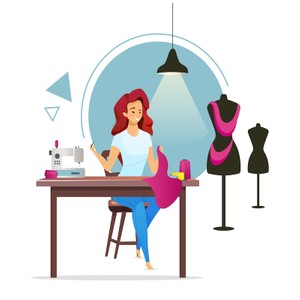 Custom Apparel
The fashion industry has been growing exponentially, and so has the demand for clothing services. At Mender App, we offer a variety of clothing professionals who can provide their expertise to your specific needs. Read on to learn more about the clothing services we offer.
Sewing
Looking to adjust the length of your jeans? Or perhaps, you have a creative design for a clothing brand and need a seamstress to bring it to life. Sewing can range from the smallest fix-ups to a complete line of services. Here are a few sewing services you can find on the Mender App:
Sewing prototype development: Prototyping is the process of taking your creative design from the imaginary real realm into the physical world
Contract sewing: We help bring your clothing ideas from prototype and sampling stages all the way to production. Our seamstress can manufacture your product based on your materials and specifications.
Contract industrial and heavy-duty sewing: Our sewing contractors can sew cushion covers for boats, campers, and restaurant seatings. Additionally, they can also sew bed covers for vehicles, campers, and pets, along with insulated or non-insulated window covers.
Upholstery services: Sewing for upholstery involves creating the fabric for furniture.
Clothing Design
When launching a new clothing line, having a professional clothing designer is a must. Our clothing designers do more than just create the idea for a new garment. They are engaged in every aspect of the process of bringing new fashion to the public. Here are some of the clothing services our designers can provide:
Idea creation: Create storyboards and sketches of new ideas
Fabric selection: Make choices for materials, zippers, buttons, and other elements of the garment, including color patterns.
Costs: Identify the costs of all the components needed for a garment's production.
Laundry Services
There are a few things in life that are unavoidable: taxes and laundry. With Mender App's laundry providers, say goodbye to laundry. To most people, laundry is a burden. Delegating laundry to our clothing professionals means gaining back a few hours per week to do more of what you love.
Laundry is more than just for everyday consumers. Businesses have laundry to do as well. Think hotels, restaurants, gyms, etc. Here are laundry services we offer:
Wash and dry: Our laundry pros will separate lights and darks and never wash your items along with anyone else.
Dry cleaning: Some clothes are more delicate and require them to be cleaned, pressed, and returned on a hanger without the use of water. Our laundry experts can help remove tough stains and clinging odors.
Linen service: Many service-based businesses have tons of laundry to do. Rather than pay your staff to do it, why not delegate it to our laundry professionals? They are experts at what they do, giving your staff more time to stay productive for your business endeavors.
Mender App provides a completely hands-off laundry and clothing service. Just schedule a pickup and delivery time for your laundry professional, then receive freshly clean clothes when you need them.
Custom Apparel
Whether it's personal apparel, corporate gifts, promotional profits, or wholesaling apparel, our print custom apparel services are perfect for nearly every occasion. Our custom apparel experts can work with you to develop the right design, styles, and colors to fit your needs.
Our custom apparel services make it easy for you to receive the personalized clothing you desire. Simply pick what you want based on the provider's selection and receive the finished product!
If you're ready to get started, download the Mender App, create a profile, and begin browsing profiles of clothing professionals. For questions, please drop us a message, and we'll be glad to help.
Become a Clothing Service Provider
Are you a clothing service provider who works in any of the above services? If so, we encourage you to join our expanding network of dedicated and passionate clothing experts. We help you get hired and find new projects to work on. Learn more about what we can offer when you join the Mender App.
Do you have a licensed business that does bigger jobs, or are you a small company with a service to provide?
Join our expanding network of professional providers.