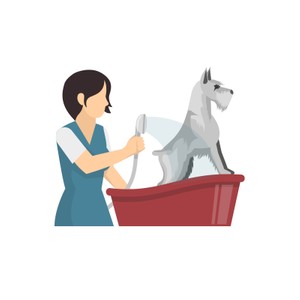 Grooming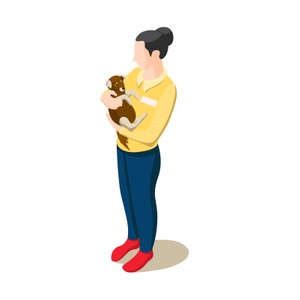 Pet Sitting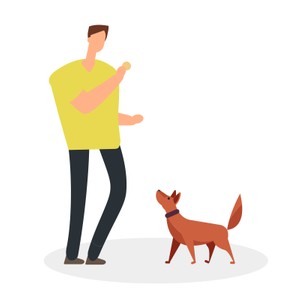 Training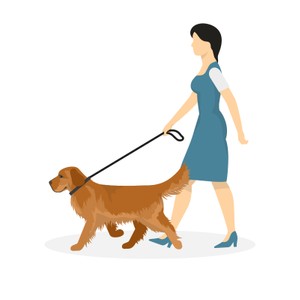 Walking
Every pet parent will likely need to have a sitter at some point. Pets are just as important to us as any family member would be. That's why finding a trusted pet care provider is essential. Asking a friend or family member to take care of your pet isn't always feasible, and boarding facilities can sometimes cause enormous amounts of stress for your pet. Let your pets enjoy the comfort of your home or the sitter's home.
Providers that offer local pet services are highly trained and skilled in all things pet care. They treat them with love and can accommodate pets with special needs. Browse through our pet care providers to find the perfect match for pet sitting, dog walking, and boarding.
Book local pet services: Finding a pet care provider is simple. Browse profiles and view their service offerings. Then discuss details and schedule a meet and greet. Finally, hire a pet care provider to take care of your pet. Struggle to find a sitter or have questions about our app? Contact us, and we'd be happy to help.
Reviews: Read verified reviews by other pet parents like yourself and choose a sitter who's the perfect match for you and your pets. Also, our built-in GPS lets you track the sitter anytime. Your precious pets are in great hands with our loving sitters.
Power to providers: Are you a pet care provider? Mender App is the best place to connect with pet parents who need your help. Show off your skills and talents with our platform. Unlike our places, we don't charge expensive or hidden fees. Instead, we take a small flat-rate fee, so you can take most of what you've earned.
Types of Local Pet ServicesPet Sitting
No more cages and kennels. Dogs and cats deserve quality, in-home care, which is why our network of trusted pet sitters can help. Your sitter takes care of your beloved pet and your home. They receive all the attention they need without leaving home.
Dog Walking
Your dog receives a walk around the neighborhood. It's perfect for busy dog owners who want the best for their dogs. Hiring a dog walker can save time in the day while ensuring your pup gets to burn all their pent-up energy.
Boarding
Your pets will stay overnight in your sitter's home. They'll be treated like a part of the family in a comfortable environment.
Doggy Day Care
Your dog spends time at your sitter's home. Just drop them off and pick up your happy pup when the day's over. Some pet care providers take on many pets at once. This gives pets the opportunity to socialize with other animals and receive the interaction they need.
Drop-In Visits
Need someone to visit your pup during the day? Your sitter drops by your home to feed them, give them potty breaks, clean their litter box, and play with them.
Ready to hire a pet care provider? Trust Mender App to help you find the perfect pet care services. Download the app today to get started.
Do you have a licensed business that does bigger jobs, or are you a small company with a service to provide?
Join our expanding network of professional providers.