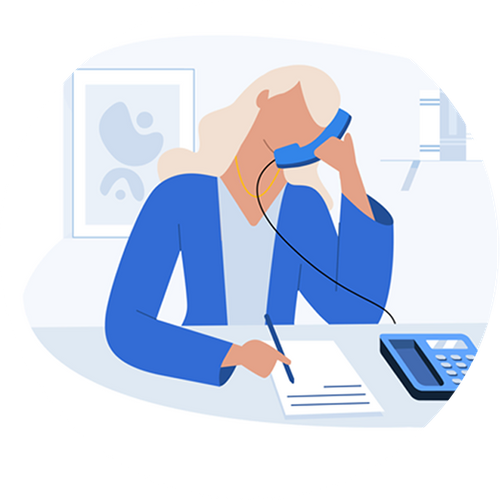 Find local professionals for almost anything. Browse through our services ranging from home repairs to pet care. When you need to hire a pro, the Mender App helps you find them.
Want to get in touch? Drop us a line, and we'll get back to you as soon as possible. Our customer service takes every inquiry seriously. Whether you have questions about service processes or problems related to a consumer/provider relationship, we're here to help.
Through Get Support, you can make complaints and requests for cancellation of services. Whether you're a customer or service provider, we strive to answer your questions and give you the best experience possible.
Before you ask away, check out our FAQ page, where we answer the most common questions about our app.
Want to Hire a Professional?
From personal trainers to mechanics, we deliver the right pros for every project. Hire with confidence knowing our pros are experienced and can give you the best quotes.
Check out our services to see what professionals you can hire using the Mender App. No more having to research online, call up businesses for quotes and spend hours or days deciding the best option. We make it easy to find experts all in one place.
Why choose Mender App to hire?
Wide range of services: Nearly everything you can think of we have. Our categories include children and elderly, clothing services, wellness, food lovers, learning center, business professionals, pet services, mechanics, home services, and beauty. Licensed contractors: Any contractor with a license will have a licensed provider's badge on their profile, so you know they're qualified for the job. Find pros in minutes: Browse profile, check prices, message pros, receive quotes and then make a hire! Get the best deal: Receive multiple quotes per request to get the best deal possible. Built-in GPS: Track providers' precise location when driving to your location. Live support available: Need a fast response? Our team is ready to help via phone or email.
Want to Get Hired?
Grow your business with Mender App. Marketing your business can be tough. We make life much easier by connecting you with interested customers looking for your services. No more paying for leads ads, growing your social media, or building your website.
Follow these three steps to become a service provider:
Download the app. We're available in the Apple and Google Play store.
Build your profile. Create a winning profile with detailed services, reviews, and featured projects.
Receive quality jobs from customers. Customers will request quotes and reach out via chat in the app to learn more about your services. Once they're ready to hire, they'll book you based on your availability.
Mender App helps you get paid. Instead of charging expensive monthly or annual membership fees and percentage-based deductions, we only charge a small, flat fee once the job is accepted. Most platforms charge 20% or more on every invoice, which only cuts your profits. Not to mention, we let you view the user's reviews before getting hired, so you can work with quality customers that make your job more fulfilling.
Connect With Us on Social
Follow us on social media and keep up to date with our latest updates.
Send Us a Message
If you still haven't found your answer, drop us a message, and our friendly customer service team will gladly assist.
How to find Mender
Phone number: (833) 236-3637
Email address: admin@bemender.com