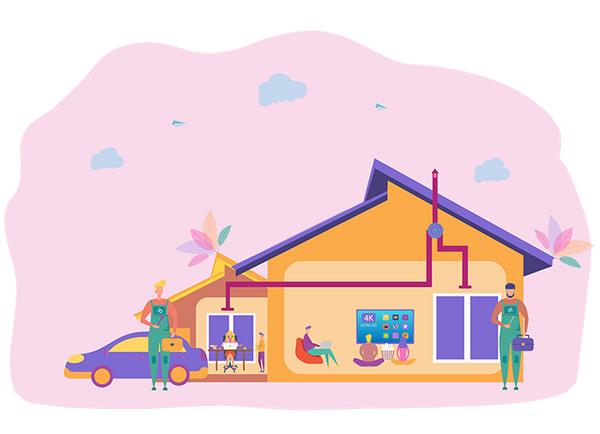 Assembly
Does following instructions when it comes to putting together furniture or electronic appliances seem impossible? You're not alone. Home assembly can be a challenging and time-consuming task, but it doesn't have to be that way. With the Mender App, you can find help with assembling furniture or any other items quickly and easily! Learn more about our service app and download it to hire help around the house today.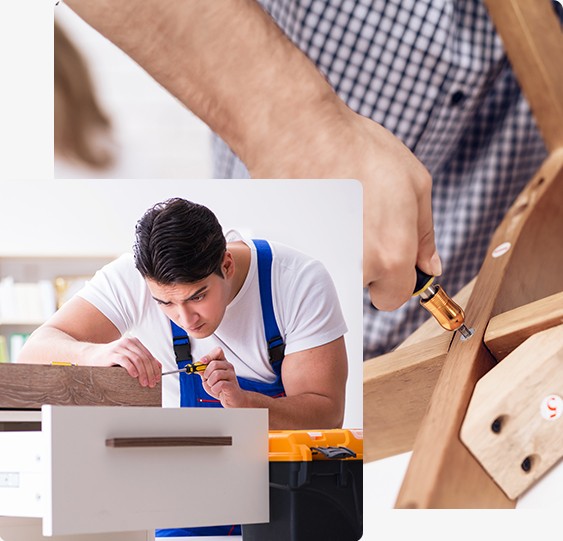 Say Goodbye to Assembly Stress
The Mender App helps you find the perfect person to complete assembly tasks. From furniture to appliances, our service app connects you to contractors who can take on your projects for a price that fits within your budget. It's an easy-to-use find-a-contractor app that allows you to quickly find the help you need without any hassle. Now, you can spend your time on more important things, like catching up on your favorite Netflix show or finally getting around to cleaning the garage.
Track Your Providers and Schedule Service
The Mender App helps you find and manage assembly service providers with ease. You can track your providers and view their progress as they complete projects for you. Plus, our app provides options for scheduling services at a time that fits into your schedule. With all the scheduling features, you can find a service provider and have your items assembled in no time.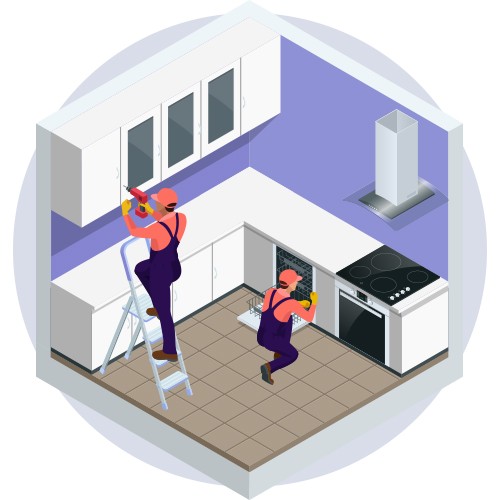 Get Multiple Quotes in One Place
With the Mender App, you can send a service request to find out which contractors are available and get multiple quotes at once. This allows you to find the best provider for your project without having to search through multiple listings or contact each one individually. Plus, if you're not sure what type of contractor you need, our app can help you find the best fit for your job.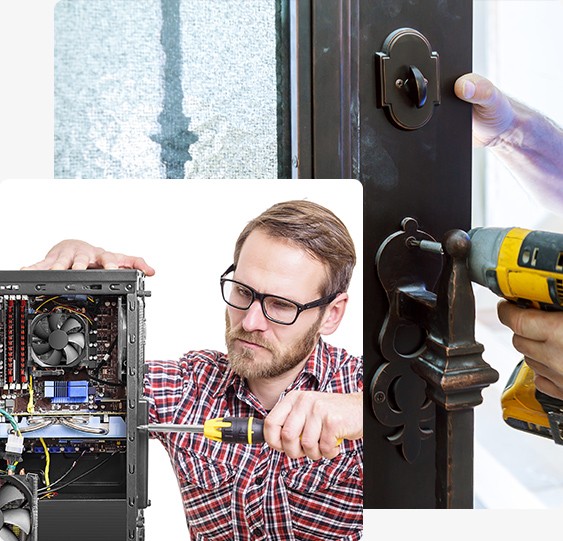 Choose Your Provider Based on Quotes
Once you find a provider who fits into your budget and meets your needs, Mender App allows you to hire them directly through the app. You don't have to worry about going through a complicated process of finding and hiring someone, as Mender App takes care of the details for you. Plus, the find-a-contractor app lets you easily compare quotes and find the best price for your project.
Gone are the days of spending hours trying to assemble one piece of furniture, only to figure out you put part of it on backward or upside down. With Mender App, you can find and hire service providers for assembly jobs quickly, easily, and without any hassle. Download the app today and find help with your next assembly project!